Web Accessibility Compliance Audit Report
Make your sites, apps, and designs barrier-free for people with disabilities.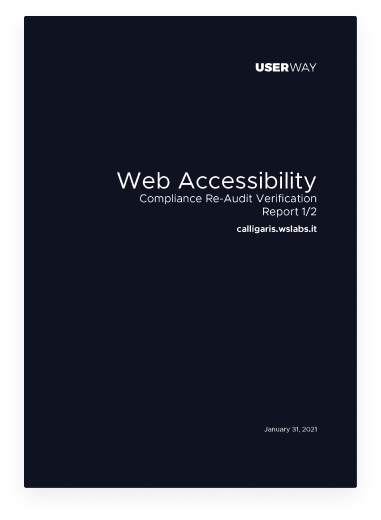 Our certified accessibility experts assess your WCAG 2.0/2.1 AA compliance levels, and give your teams a full report with guidance on how to action necessary fixes to help meet ADA and Section 508 requirements.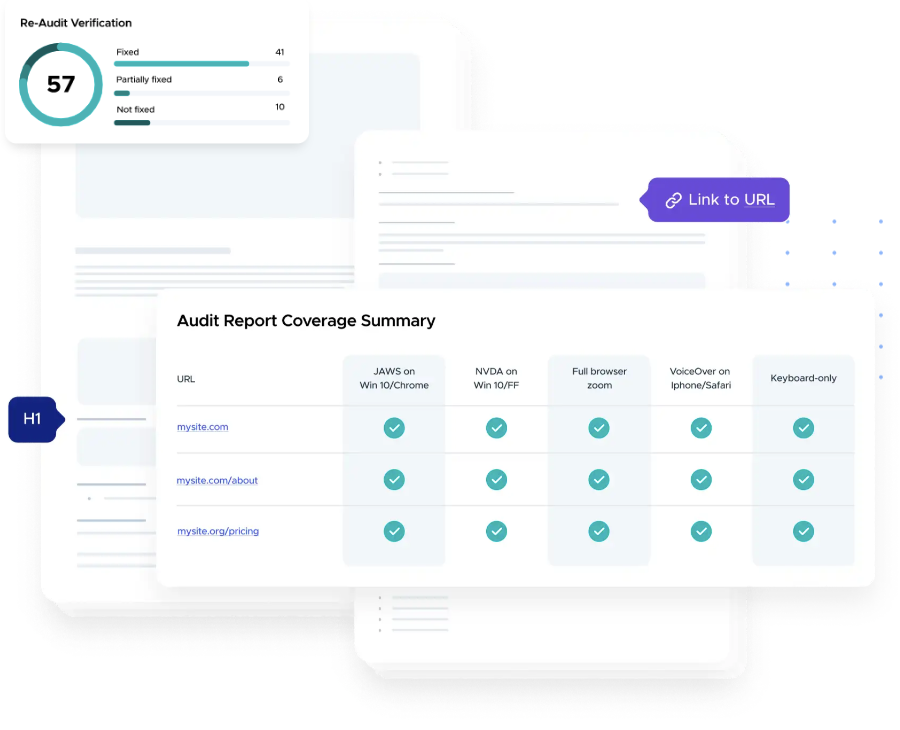 An audit finds every violation, shows exactly where they are, and provides direct, expert advice on how to resolve them.
With AccessWay, you choose the audit option that fits your organization best. You can select one of our pre-set audit packages, or if you'd like a more guided approach, our accessibility and compliance experts can review your goals and work with you to craft a custom audit package for your site, app, or other digital assets.
Design Audit & Annotations
Build accessibility in, from the get-go. You get clear, detailed annotations on your designs, that developers understand instantly. Your code will be written accessibly from the start, saving your company time and money.
You need accessibility. We know how to make it happen.
AccessWay accessibility audits test with the right combination of browsers and assistive technologies for your site, app, or design. Our experts pinpoint true violations based on real-world experience.