AccessWay Makes Dreams More Accessible for Little Dreamers Australia
Little Dreamers Australia is a non-profit organization that supports young people ("Carers") who provide unpaid care for a family member with a disability, illness, or addiction. In just 12 years, the organization has had a significant impact on the lives of young people and developed numerous internationally recognized programs.
Among Little Dreamers' signature programs are the Dream Experience, which offers opportunities for children to take a break with their families, and The Dreamers Hub, an online community that connects Carers to resources and events for personal development and networking opportunities.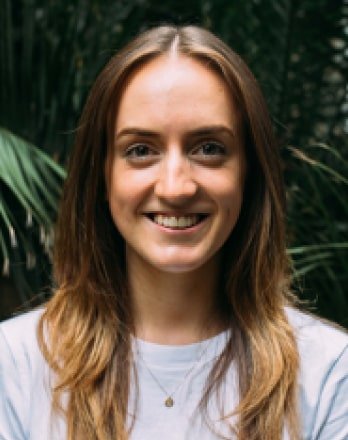 "We had been looking for a solution to improve the accessibility of our website for a while. With AccessWay, we now have both a website and online platform for Young Carers that represent our community and values."
NATIONAL EVENTS & MARKETING MANAGER,
LITTLE DREAMERS AUSTRALIA
Scalable Accessibility For Both Carers And People With Disabilities
Little Dreamers needed to create an accessible and user-friendly website and online hub that met the needs of its diverse audience, including carers and the people they assist. In addition, the leadership discovered that one of their employees had dyslexia, making them realize that accessibility was everyone's concern.

The organization needed a simple way to make its website, hub community, and new content compliant with accessibility guidelines. Since new programs are created every year, the website is constantly updated. Little Dreamers needed an accessibility solution that would grow with the organization.
SIMPLICITY

Quick Setup And Customizability
The AccessWay AI-powered widget helped Little Dreamers make its existing content accessible without the need to adjust the code for all pages. The widget also makes navigation and website display customization easy to manage, both for the web administrator and end-users.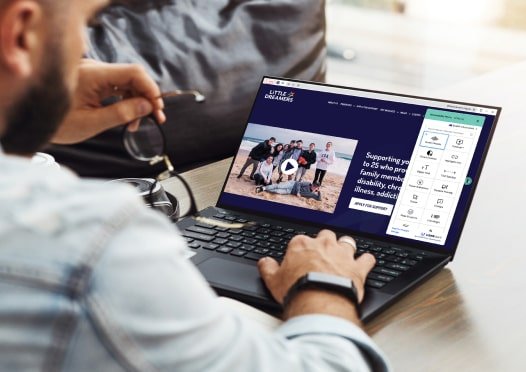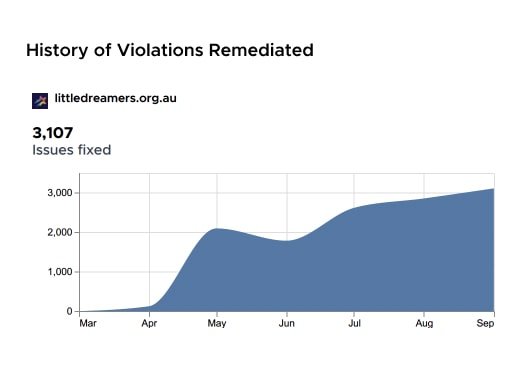 Real-Time Content Remediation
To date, the widget has resolved more than 3000 accessibility violations on the Little Dreamers website and hub, and will automatically remediate any new content. It also lists the exact violations that are being corrected, so the Little Dreamers team can provide this data to website developers.
The widget allows all visitors to switch the text on the site to a dyslexia-friendly font. Its research-based design helps readers interpret letters and numbers more easily.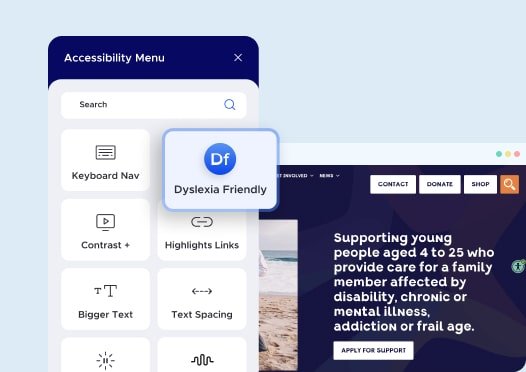 Reduced Workload, Reduces TCO